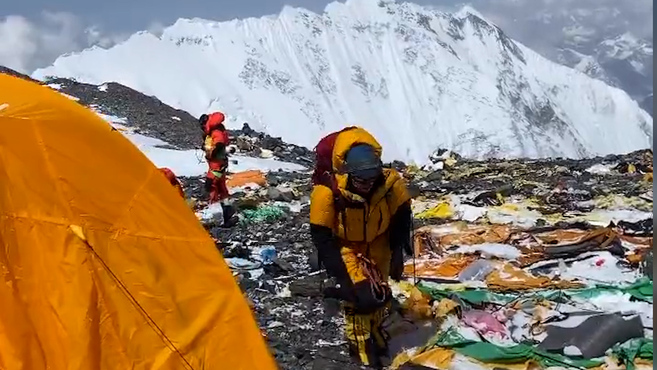 "It's the dirtiest camp I've ever seen in my life" declared a few months ago the sherpa Master Mingma in reference to Everest base camp number 4. He raised the issue, but many denounced this sad situation.
Tents, empty oxygen bottles, steel bowls, paper… The surface is full of all kinds of rubbish that people who don't take care of the mountain leave there.
He Sagarmatha Pollution Control Committee, which covers part of the Himalayas and the southern half of Mount Everest, have serious difficulties in controlling this major problem. It is certain that Every climber who goes beyond the base camp must remove 8 kilos of trash upon returning or lose the US$4,000 deposited before the climb.but this is often not enough.
A business problem
The commercial exploitation of these places is, for many, the biggest problem to be solved. With climate change and excessive waste production in the spotlightThere are many who are trying to raise the alarm to control this environmental problem.